Raytheon Accessibility Statement


If, because of a medical condition or disability, you need a reasonable accommodation for any part of the job submission process, please contact HR Shared Services at Abilities@Raytheon.com and let us know the nature of your request and your contact information.
Inclusive. Inspiring. Innovative. At Raytheon, we encourage exploration and inspire our employees to make the impossible possible. Diversity and inclusion are at the center of who we are and how we deliver the innovative solutions our global customers depend on. It comes to life in our efforts to foster an inclusive and vibrant culture, nurture diverse suppliers and deliver programs that provide opportunity in our global communities.
To accomplish this, we have partnered with eSSENTIAL Accessibility to administer our accessibility program, oversee its governance and ensure we are continually working to improve the user experience of our website and mobile. We have a program in place that continually evaluates and audits our digital products in accordance with best practices, supported by a diverse team of accessibility professionals, including users of assistive technologies. The platform, moreover, goes beyond minimum compliance requirements by making an assistive customer/candidate technology application available to customers.
Raytheon is committed to digital accessibility and to conforming to the Web Content Accessibility Guidelines (WCAG) 2.1, Level AA, the Department of Justice's Americans with Disabilities Act (ADA), and other applicable regulations.
The Raytheon Alliance for Diverse Abilities (RADA)
RADA provides a voice for disability issues in the workplace, serving as a supportive resource for employees with temporary or permanent disability. By partnering with the company to promote full accessibility and integration, the group has made a significant contribution to Raytheon's selection as one of the "Top 50 Employers for Providing a Progressive Environment for People with Disabilities" (Careers & the disABLED magazine). To learn about one of the RADA leaders, Raytheon's Kristy Mandigo, read below.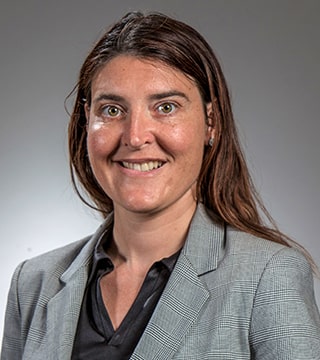 "After college, I interviewed everywhere. I was worried that my disabilities, both hidden and visible, were going to stand in my way. After landing the job at Raytheon, my disability didn't stand in my way; people accepted me and gave me opportunities. When I have my grand-mal seizures, Raytheon gives me the accommodations, flexibility and support needed to be successful. In particular, one of Raytheon's Employee Resource Groups, RADA, has been an incredible help. This group is amazing and works closely with employees to advocate and provide awareness for all the resources that Raytheon has to offer. This has removed all the daunting tasks and fears to gain and maintain the accommodations and emotional support, for both myself and my family. I have worked hard, and Raytheon has recognized me as a technical leader. I am now a Manager in Engineering and loving every day. I am privileged to support design, build and test products that are critical to the success of our customers and the security of our nation and the world."

— Kristy Mandigo
To learn more about Kristy, click here: https://www.raytheon.com/news/feature/mandigo_engineer
Building inclusive and accessible digital experiences is an extension of our corporate mission. We want to hear from you if you encounter any accessibility problems. Please contact us at info@essentialaccessibility.com.
Disability Accomodation Request
Raytheon is dedicated to ensuring that we have a consistent process to meet the needs of applicants requesting an accommodation due to a disability in order to complete any part of the job submission process. If you have a disability that affects your ability to complete our online application process, please click the button below to submit a disability accommodation request.
Your email will be routed to the appropriate individual within Raytheon who will contact you to discuss your particular situation and the disability accommodation request. Raytheon will then determine the reasonable accommodation and communicate next steps.
Important Notice: Raytheon will only share information regarding the requested accommodation with those individuals who have a specific need to know.